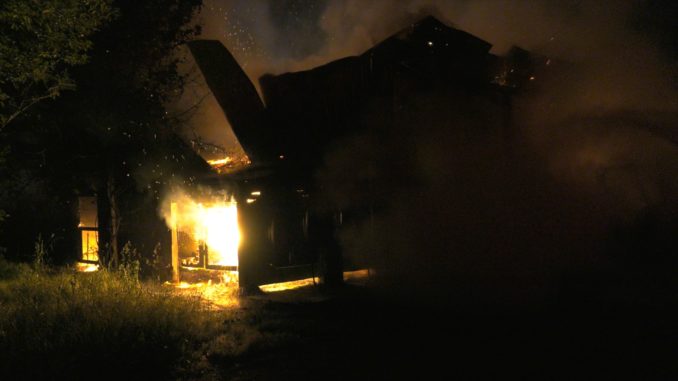 Sunday morning at 00:39 hours, Northampton County dispatched Stations 47, 44, 42 and 12 for a dwelling fire at 4548 Lehigh Drive (Rt. 248 near Becky's Drive-In).  At 00:40 Northampton County cancelled all companies when they received another call reporting the fire on Rt. 145 in Lehigh County.
At 00:41, Lehigh County dispatched Stations 12, 16 and 47 to 5952 Cove Road for a structural fire.  A second alarm was transmitted by Chief 12 (Laury Station).  When the Chief arrived he found a hay drying building fully involved.
Firefighters remained on the scene until 06:30.  The Fire Marshal is investigating the cause of the fire.