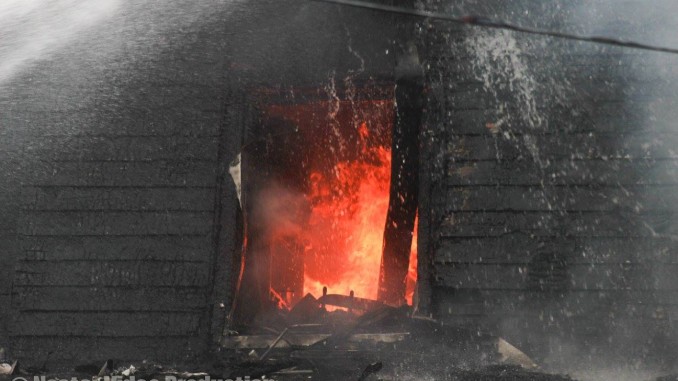 At 16:01 Thursday afternoon, Bethlehem Fire Dispatch transmitted the box for 320 W. Garrison Street for a fire in the rear yard encroaching on the dwelling.  Engines 6, 9 and Ladder 2 respond.
Video below is shot by Rich Rolen:
Engine 6 arrives at 16:04 and reports a working fire to the rear of a two-story end-of-row with 3 homes in the row.  Car 205 has the second alarm struck.
Video below is shot by Mike Nester:
As initial crews attacked the fire, a water supply wasn't established in time and the Engines started running out of tank water.  At 16:12 Car 205 had the evacuation tones sounded for everyone to evacuate the structures until a water supply could be established.
Complete Photo Gallery by Mike Nester HERE.   Photo Gallery by Rich Rolen HERE.