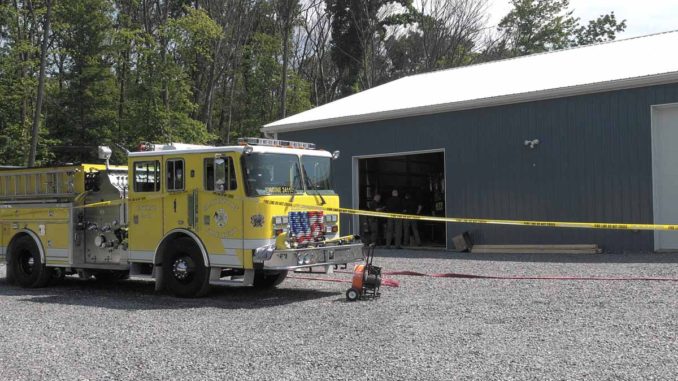 At 07:20AM Friday, a firework exploded in the hands of an employee assembling the device at the Celebrations Fireworks Company at 7911 7th Street in Slatington.
The employee was rushed to a local trauma center with critical injuries to both hands.
The Fire Department arrived and found a small fire inside the facility and stretched a hand line to quickly extinguish the fire.
The building sustained minor damage.
ATF agents, the Allentown Bomb Squad and State Police were on the scene investigating the incident.  The bomb squad is being used to remove any damaged fireworks.
Follow us! Like us! Show us that you love us…
Live TV: http://www.periscope.tv/newsworking
Facebook: https://www.facebook.com/newsworking
Twitter: https://www.twitter.com/newsworking
Instagram: https://www.instagram.com/newsworking
Website: https://www.newsworking.org
Want to watch us doing "LIVE" broadcasts? Check us out on Periscope.TV – use the link above and follow us! Go behind the scenes, dashcams and incidents as they are happening LIVE on TV!