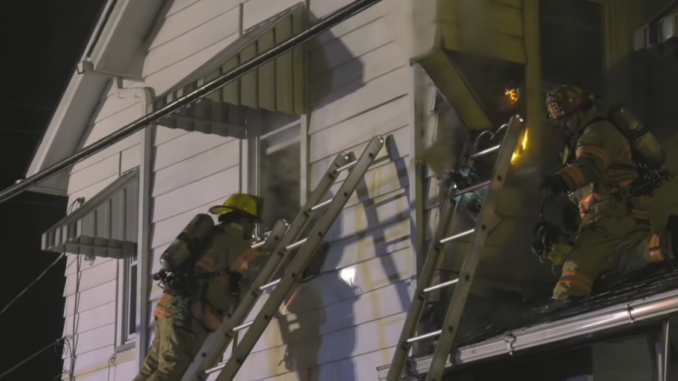 Early Tuesday morning firefighters were sent to 2435 Cherryville Road in the Borough of Northampton for a house fire.
Ambulance 49 arrived and reported a fire on the "DELTA" side of the 2.5-story duplex.  The box was upgraded to a full first alarm including North Catasauqua 18, Allen Township 45, East Allen 46 and Hanover 15 for the F.A.S.T.
The first engine crew stretched a hand line and darkened down a fire in the wall next to the porch then proceeded inside to check for fire extension.
Truck 46 arrived and threw ground ladders on the house and opened up the exterior walls and found more fire.  A second hand line was stretched.
Command had additional Engines from Whitehall and Lehigh Township dispatched to assist.  A third hand line was stretched into the interior.  The quick work of the firefighters prevented the spread of the fire from getting to the attic.  Most of the fire was located and held to the exterior wall next to the porch.