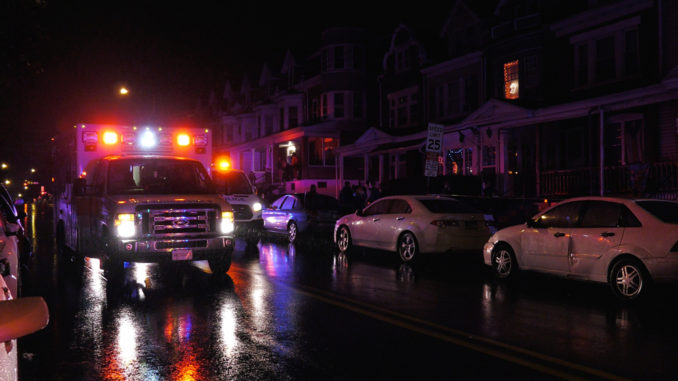 Early Sunday morning, Allentown 9-1-1 sent the police and medics to 962 Tilghman Street for a double shooting.
Police arrived and cleared the house and confirmed that a woman and teenager were shot.  A 39 year-old female was rushed to an area trauma center with multiple gun shots where she was pronounced dead.  A 17 year-old female was transported to the trauma center where she is expected to survive.
Shortly after, police apprehended a 54 year-old man that was wanted for the shooting.  They stopped his car on 4th Street just south of Linden Street across from the Lehigh County Prison.  He was arrested without incident.
Follow us! Like us! Show us that you love us…
Live TV: Periscope.tv @newsworking
Facebook: https://www.facebook.com/newsworking
Twitter: https://www.twitter.com/newsworking
Instagram: https://www.instagram.com/newsworking
Website: https://www.newsworking.org
Want to watch us doing "LIVE" broadcasts? Check us out on Periscope.TV – use the link on our home page of our website and follow us! Go behind the scenes, dashcams and incidents as they are happening LIVE on TV!